Feeling Down? Overwhelmed?
Watch a short video on what to expect with BEACON (2 min)
Why do SureHealth plans offer coverage for BEACON?
Because SureHealth plans are from GSC, and enhancing the common good is in our DNA.
Since GSC's inception over 60 years ago, our mission has been deeply rooted in contributing to society and improving access to better health for all Canadians.
We know mental health conditions affect many Canadians and that better access to treatment and health services is very much needed. According to the Canadian Mental Health Association (www.cmha.ca), a mental health condition will affect all Canadians at some time, either personally or through a family member, friend or colleague. BEACON offers an easy-to-access way to improve your mental health.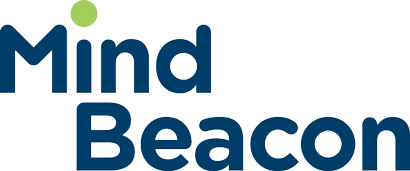 BEACON can help with a range of mental health concerns:
Depression
Generalized Anxiety
Social Anxiety
Panic
Post-traumatic Stress
Insomnia
Therapy on your digital device, on your terms

Personalized
Complete a personal assessment so the BEACON therapist can tailor care to you. The therapist will select readings and activities to help you build the right skills to reach your mental health goals.

Dedicated Therapist
Through digital messaging, your therapist provides suggestions, clarification, or new skills for you to practice as you complete therapy.

Fits your schedule
No need to worry about booking and keeping appointments. Engage with your therapy activities at a pace that's comfortable for you. Most people complete BEACON therapy in 6-10 weeks.

Coverage
The BEACON Standard therapy course is fully covered when you have a SureHealth insurance plan (one Standard course of therapy per person, per year).
With BEACON, everything is on your terms in a way that protects your data and privacy.
Are you interested in BEACON?
SureHealth insurance plans provide full coverage for one BEACON Standard course of therapy per person per year. (That's in addition to valuable benefits like dental care, vision care, prescription drugs, emergency medical travel coverage and more.)
BEACON Standard Therapy
Includes:
Your personal assessment results reviewed by a therapist (to confirm BEACON suitability and tailor your care path)
A customized course of CBT, including readings and activities selected for you (completed by most people in 6-10 weeks)
Up to 12 weeks of guidance from a BEACON therapist
Access to your BEACON history and resources for 12 months.
Would you like additional insights?
The BEACON Insight+ option includes the Standard therapy course plus a clinical psychologist's review of your assessment results, a one-on-one phone call, and a psychological diagnosis report you can share with your healthcare provider. This option is available to SureHealth customers for a $300 payment that is eligible for coverage and reimbursement under the Psychology benefit included in all SureHealth plans.
SureHealth coverage
SureHealth insurance plans help to cover the costs of many out-of-pocket health care expenses that are important to your overall health — including dental care, vision care, prescription drugs, registered specialists and therapists like chiropractic and registered massage therapy, emergency medical travel protection, AND BEACON digital therapy.
With SureHealth plans, claims are handled quickly. Really.
BEACON Standard therapy is covered automatically. If you decide to take advantage of the Insight+ option, then BEACON submits your claim directly to GSC on your behalf (within two business days). GSC then issues your eligible reimbursement. (And if you sign up for direct deposit, GSC will deposit your reimbursement directly to your bank account – no waiting for a cheque to arrive in the mail.)
Learn more today.
Online mental health therapy provided by BEACON. BEACON & Design® and MindBeacon™ are trademarks of MindBeacon Group.